THE MARVIN SIEGEL ORDEAL

THE BUCK STOPS WHERE?
Department of Health and Human Services confirms what DEA Agents have complained about for three years

Agents Watching the Watchers: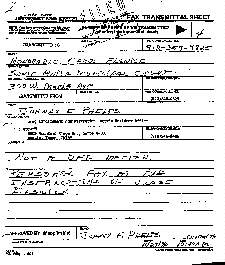 OPR/Johnny Phelps Watch


Parents Have a Need To Know

The Drug War Waits

DEA SAC MEETING ENDS ABRUPTLY OVER CONSTANTINE CONFIDENCE SURVEY
UPDATES ON THIS STORY
DEA's Ten Finest

Watch is made possible only through your financial contributions.


WATCH welcomes information from all sources.
Established 29 May 1996



deawatch@americanwarlibrary.com
Phill Coleman, Editor-in-Chief