Copyright (c)

Since 1988 The American War Library | Home
VIETNAM WAR
FRIENDLY-FIRE
NOTEBOOK

Established by The American War Library 11 November 1996

The Vietnam War Friendly-Fire Notebook's mission
is to collect and provide information on the
deeply regrettable, and in most cases...
highly avoidable,
military incidents during the war
that took or impaired the lives
of our fellow countrymen and women.

Anyone possessing information about a Vietnam War Friendly Fire
incident is invited to place those details into this Notebook
or link to it. Contact us for more information

Vietnam War Friendly Fire Casualties, by Month, 1966-71

Company A44/36/1Signal


Company C/198th Light Infantry Bde

FRIENDLY FIRE RESEARCH FORUM
It's FREE to join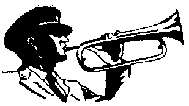 INCIDENTS
B BATTERY, 3/82 FIELD ARTY, 1972
I was a member of B Battery, 3/82 Field Arty, the unit that fired the last artillery round by the US in August of 1972
Somewhere close to a month prior that same battery accidently fired upon a NDP of US Infantry, killing three soldiers immediately and wounding at least 10 others.
Gordon Thomas
RTO/Unit Clerk (rear) B Battery, 3/82 FA (6-72 to 8-72)

CO. A 1/327, 101ST AIRBORNE, 1970

I know that there were many. I was in Co. A 1/327, 101st airborne infantry on December 24, 1970 when Artillery was misdirected by the officer platoon leader and 2 High Explosive artillery rounds landed in the NDP of 2nd platoon killing 12 and leaving the remaining members of the platoon in the jungle all night without support until the next day when the rest of the company could get to them to clean up the mess. Mil Thornton

A BATTERY, 8TH BATTALION 6TH ARTILLERY, 1967
Jan. 13, 1967, in Vietnam. In a TOT mission, A Battery, 8th Battalion 6th Artillery apparently transposed the last two numbers of the coordinates and fired approximately 18 rounds that landed on A Company, 1st Battalion, 28th Infantry, 1st Infantry Division. Nine men were killed and more than 40 wounded.
The units were taking part in Operation Cedar Falls in the Iron Triangle. I believe the battery commander was Capt. John Seely and the battalion commander was Lt. Col. Ben Safar.
I'm told an investigation followed and a report was written. I have been unable to find the report.
Ross Carletta

Friendly Fire Main Webpage
---
This website re-established 21 December 2008