Copyright © Since 1988

Email The American War Library | Home
The information on this website is in the public domain.
No permission is required to quote, use, distribute or republish.
Click Here to EMAIL THIS PAGE to a friend
Military Award Replacements

---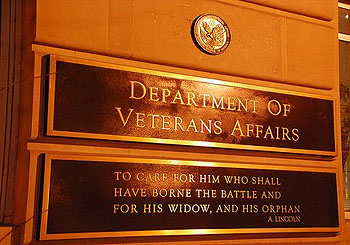 Why the VA is Closing and 'Consolidating' VA Facilities
(This Information Site is Continually Updated.)

The VA is closing or 'consolidating' VA facilities for the simple reason that the targeted facilities do not have a sufficient number of VA patients to justify their continued operation.
The VA does not have a sufficient number of patients simply because the post-Vietnam War VA frightened or chased away tens of thousands of would-be patients who decided they would never return to the VA for health care if they could avoid doing so. The VA's rejection of thousands of Vietnam War era patients was due in large part because WW2 vets, who dominated the VA system during and right after the Vietnam War, did not want younger men receiving attention at VA facilities anymore than they wanted Vietnam vets to gain membership in their American Legion and VFW posts. It was not until the large die-off of WW2 veterans in the 1990's that enabled many Vietnam vets to obtain health care from the VA. But a large number of these Vietnam vets had by then acquired illnesses at such an advanced stage that could have been prevented, if not cured, had they been allowed to obtain VA healthcare while they were in their 20's immediately after returning home from Vietnam.
Until such time the VA will accept returning war veterans for early treatment by the VA it will continue to need to close or consolidate its facilities. The VA is like any other business that requires 'customers'. When there are fewer or no customers, businesses have no option but to close or reduce their number of 'outlets'.
---
Contact Person for this posting: Roger Simpson, PIO
Public Information Office: http://www.15624224100.com
The American War Library: http://www.amervets.com
817 East Via Carmelitos
Virginia Building 319
Long Beach CA 90805-7549
Phone 1-562-422-4100
Email The American War Library
---
Website established 11 April 2022