Since 1988

| Contact The American War Library Email | 1-562-422-4100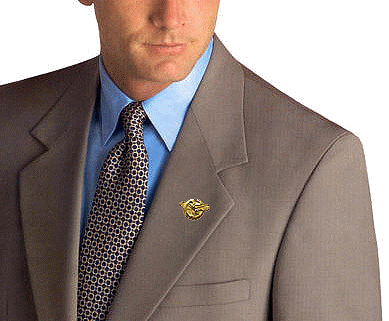 LET EMPLOYERS KNOW YOU SERVED
An Employer's first sight of you should see you served in uniform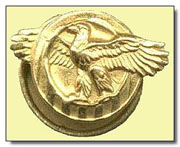 Immediately following World War II honorably discharged Americans exchanged their military uniform for a business suit and their Honorable Service Discharge Pin (The "Ruptured Duck") to immediately let prospective employers know they served. The Ruptured Duck is still an active military award. Wear it when you go looking for a job.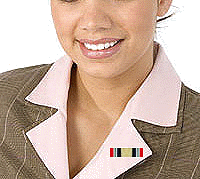 You can also wear one of your military service ribbons.
YOU are YOUR OWN best salesperson.
Showing pride in your military service reveals pride in YOURSELF. Showing pride in yourself reveals to employers your self-confidence and determination to get work done right... just as you got it done right in your military job.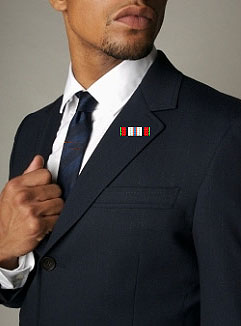 You have already been trained by the military to save time, save lives and save costs... and you can apply those military skills to ANY job. Employers need to be told the moment they see you walk in their door that the United States military has prepared you with the basic skills every employer needs for their new employees to perform ANY job.

Where To Wear Your Military Ribbon
Military medal ribbons should be worn on the left suit, jacket or coat lapel, or shirt collar.
Which Military Medal Ribbon Should You Wear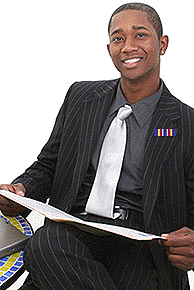 Any Military Medal ribbon can be selected for wear. Ribbons representing Valor or war campaign duty normally take precedence over service ribbons. An Order of Precedence Chart is available:
Make Every American Who Sees Your Ribbon or Your Honorable Service Lapel Pin Thinks About Our Troops and Their Need To Support New Veteran's Legislation to Help Returning War Veterans

Contact Person for this website: