Co A44/36th Signal Bn, 1st Signal Bde
Email coa44-269sig@yahoogroups.com
Bien Hoa Army Base, Vietnam - 1969/70
Photos provided by Phill Coleman, 07 August 2008
---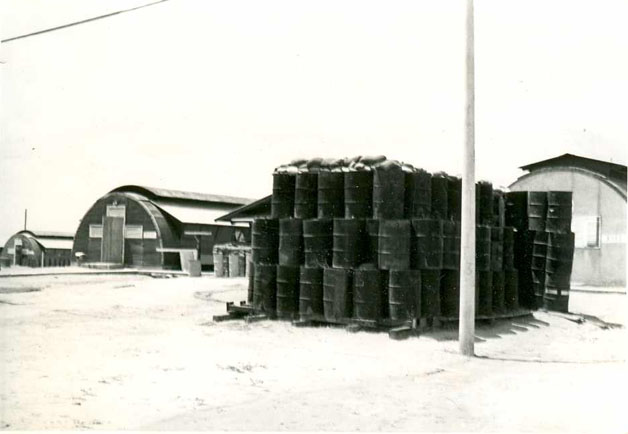 View toward Senior Company NCO and CO hootches from rear bunker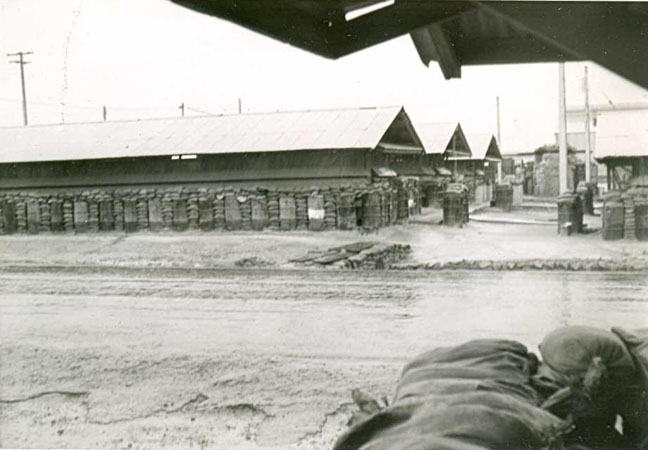 View of Company hootches across North-South road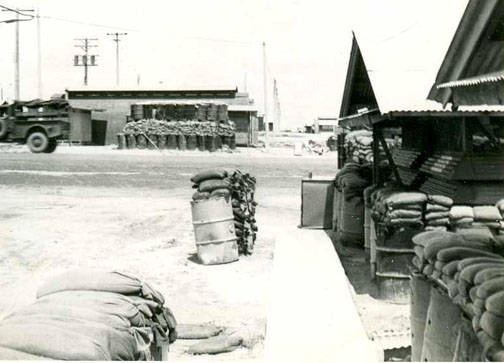 Another view of Company hootches across North-South road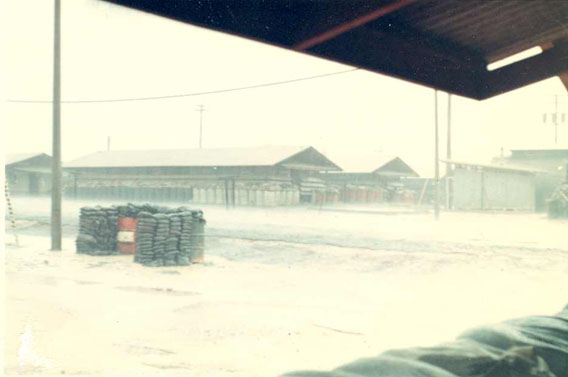 Another view of Company hootches across North-South road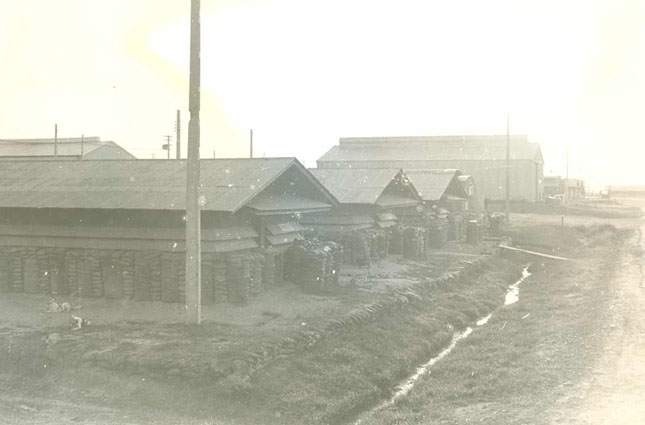 View of Company hootches across North-South road from East-West road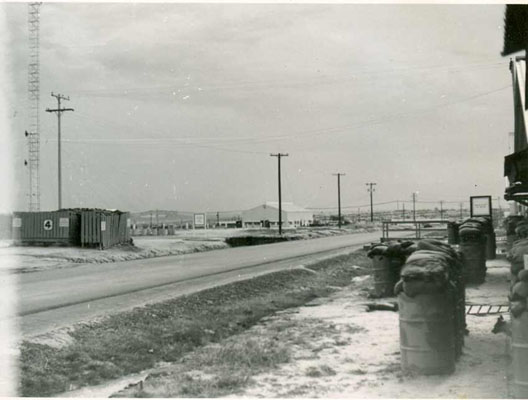 View of East-West road from hootches on line with Orderly Room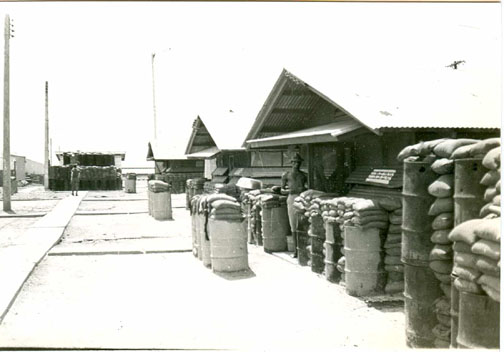 View toward Orderly Room and adjacent bunker (#1)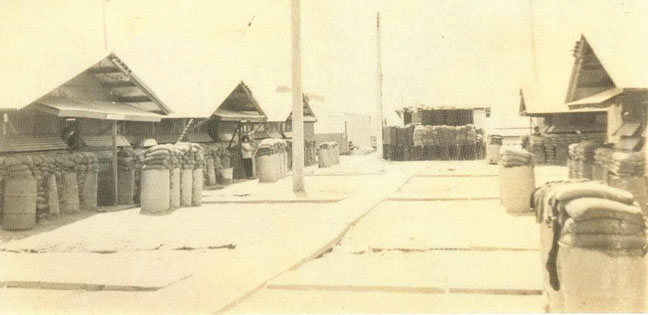 A wider view toward Orderly Room and adjacent bunker (#1)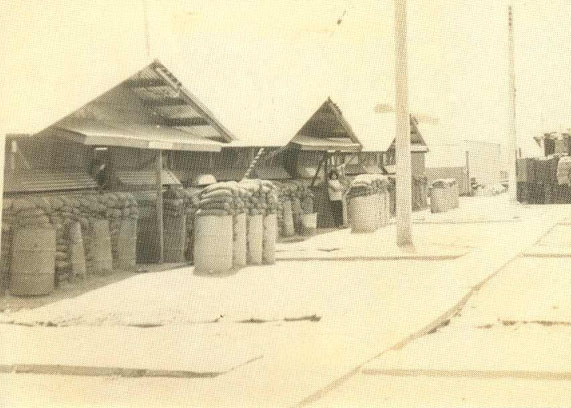 An angled view toward Orderly Room and adjacent bunker (#1)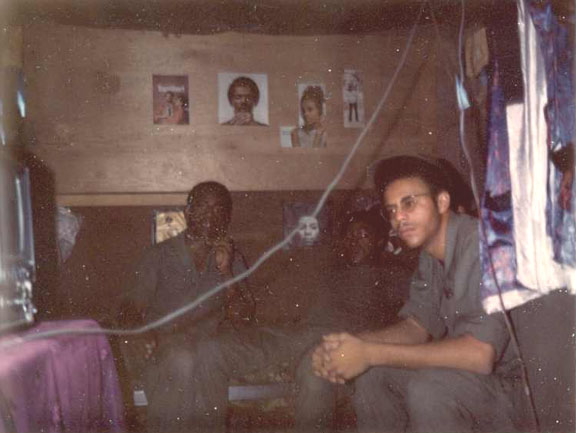 Some of the "brothers" our Company racists kept reminding were black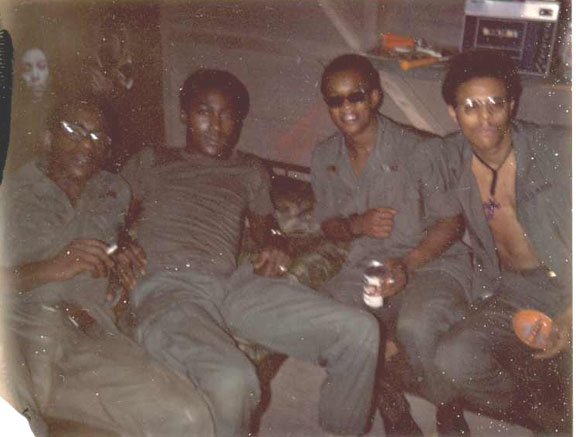 A different shot of the above photo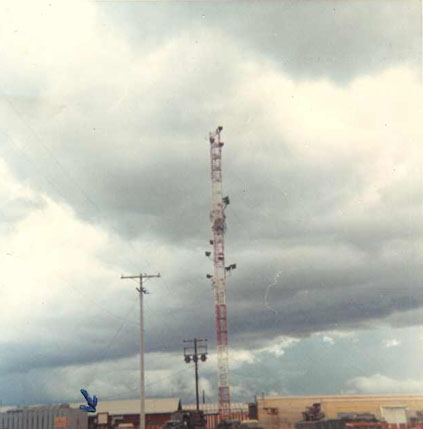 The microwave tower across the Est-West road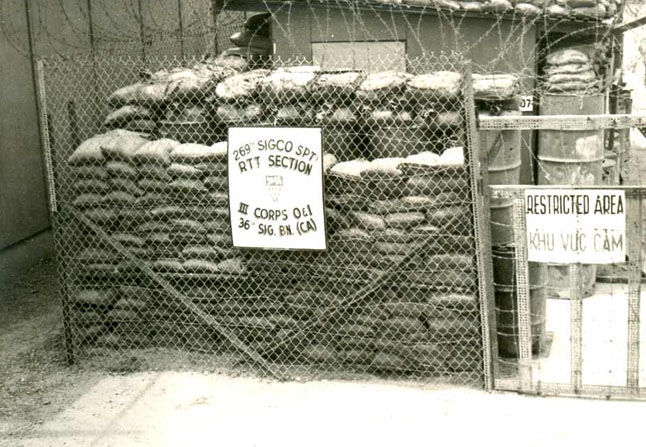 The RTT (Radio Telegraph and Teletype) rig next door to the ComCenter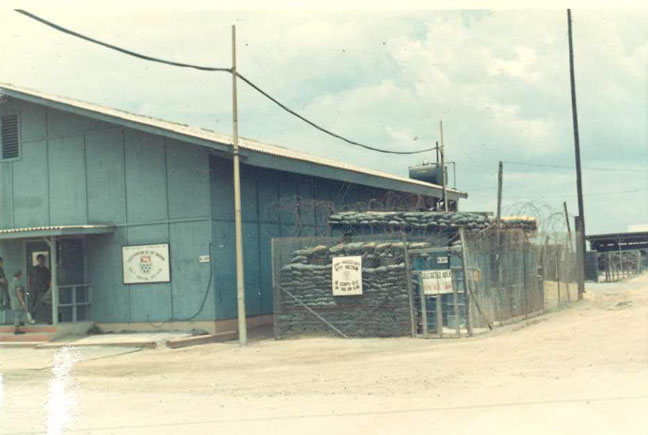 A wide-angle view of the Comcenter and RTT rig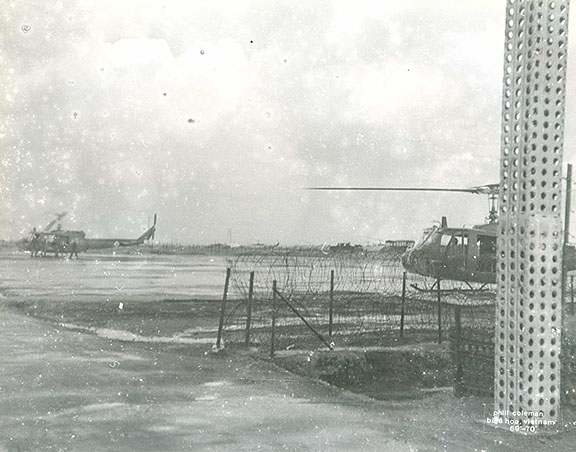 A view of the chopper pad to the immediate right of the Comcenter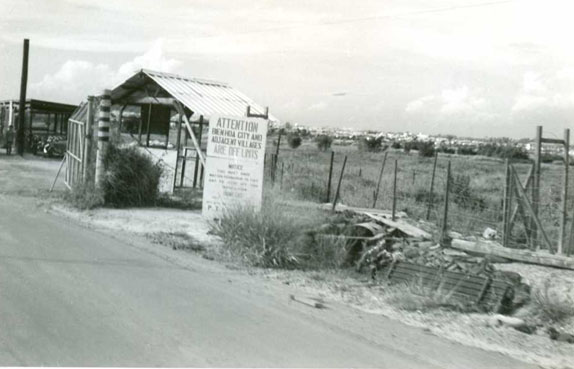 "You Are Now Entering The City of Bien Hoa"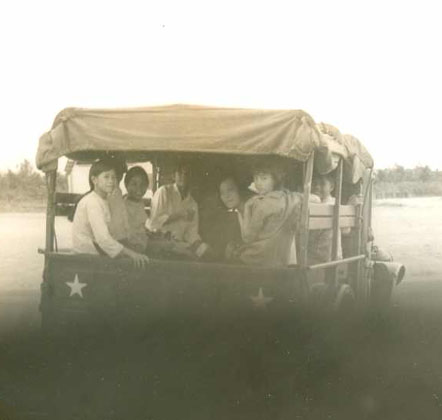 Sgt Phyliss' mama-sahns who washed our clothes and pleased our NCO's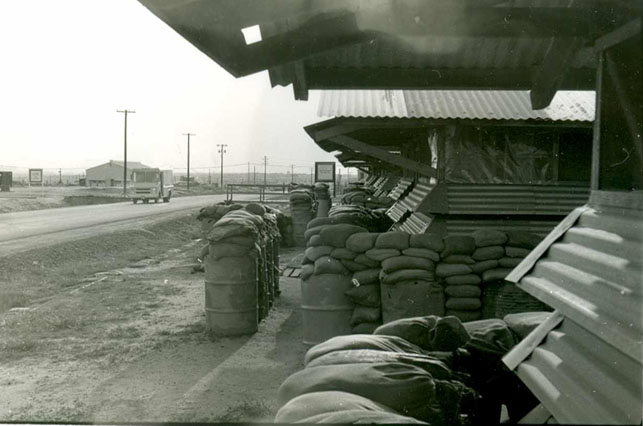 A view of the East-West road in Jan 1970... notice the square sign in the middle of the picture identifying our Company location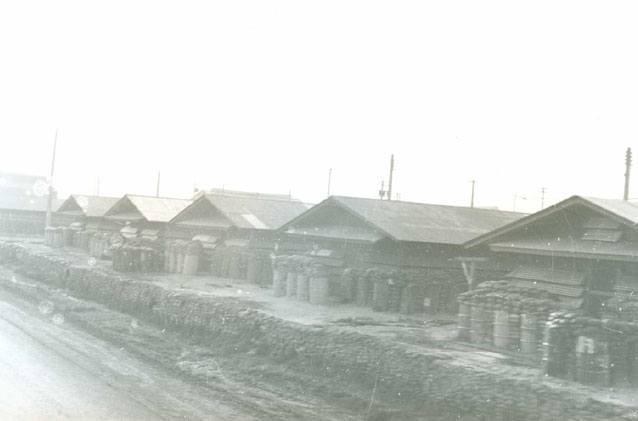 An East-West road view of the Company after the Co A44 sign was ordered removed on February 20th by the 36th Bn Commander so journalists could not locate and interview us. The Supply Room can be seen in the foreground. The first hootch is the Orderly Room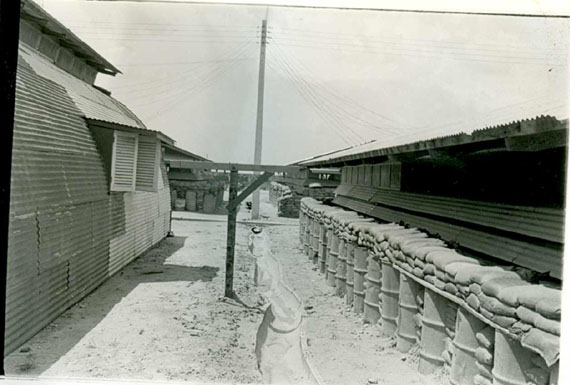 A side view of the Latrine after repairs were hastily completed on 22 Feb. We never got the hot water heater for our showers working, nor did the toilets work half the time, but the CO made sure the bomb damaged was miraculously repaired in record time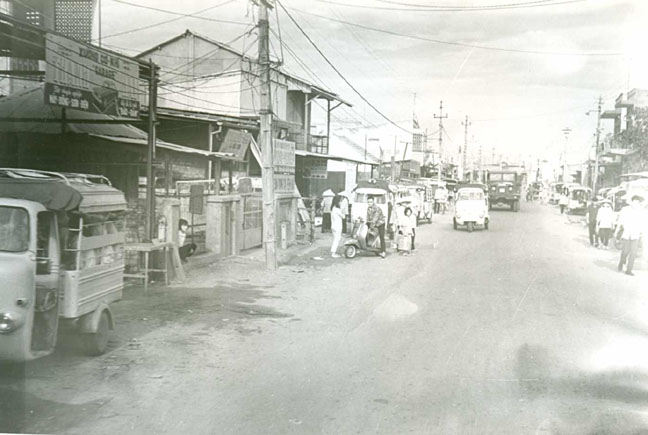 A view of Bien Hoa city's main road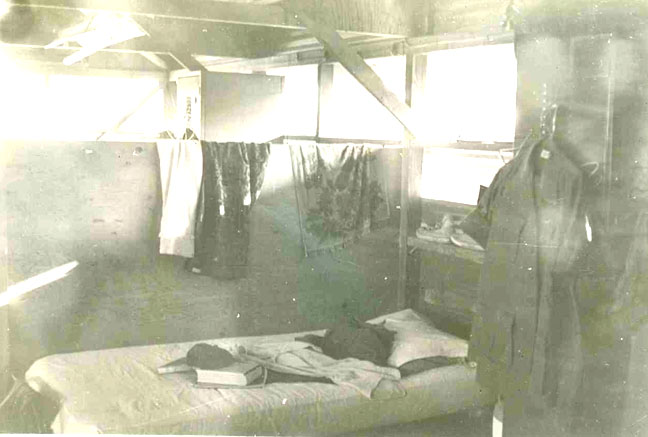 An inside view of an enlisted hootch cubicle. Notice the thick book on the Spartan bunk. Yes... there were a few really intelligent GI's in our company.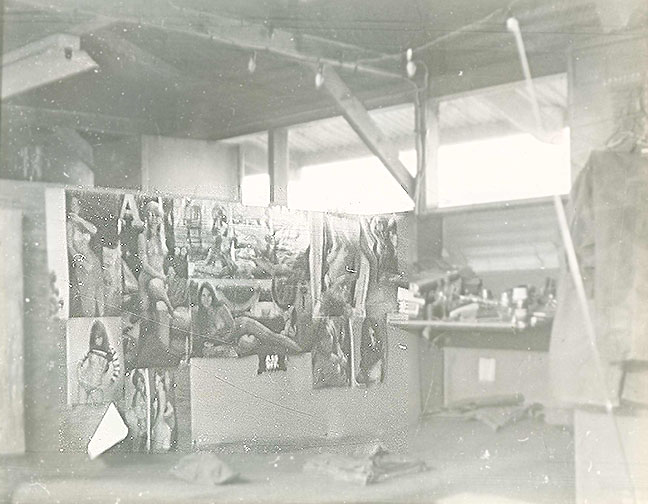 Another cubicle. This bunk obviously belonged to someone who felt he needed to prove to us that he was hetero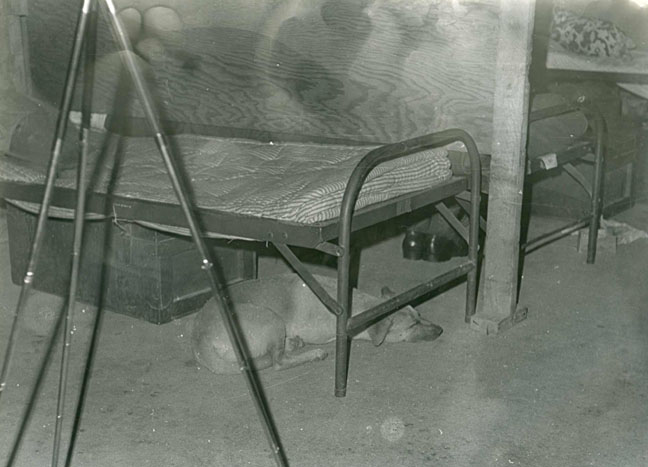 This Army bunk clearly proves that even our dogs found the floor more comfortable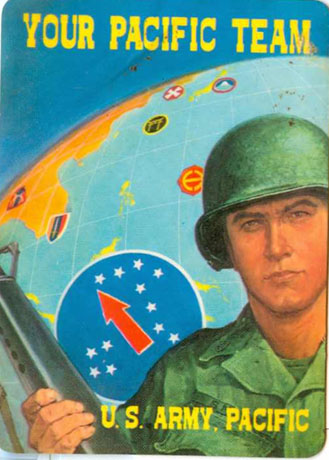 The front side of a wallet-size USARPAC calendar card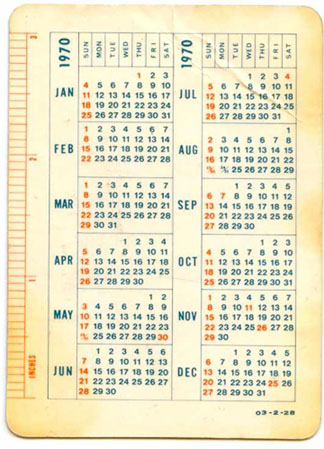 The back side of the USARPAC card... Notice the three inch ruler on the edge of the card. Some of us used this ruler to prove to our mama-sahns that we all had really long and huge Johnson's in our underwear they washed daily... just kidding
---